This Is Eartunes Radio!
Eartunes Radio is an internet-based Community Radio station serving the residents of Calne in Wiltshire, and the surrounding villages. Our aim is to provide a truly LOCAL service for LOCAL people; a regular "Whats On" guide, local news and weather, and a place for local musicians to air their talent.
The team at Eartunes also provide Public Address and Live Recording services for local bands and venues - click HERE for details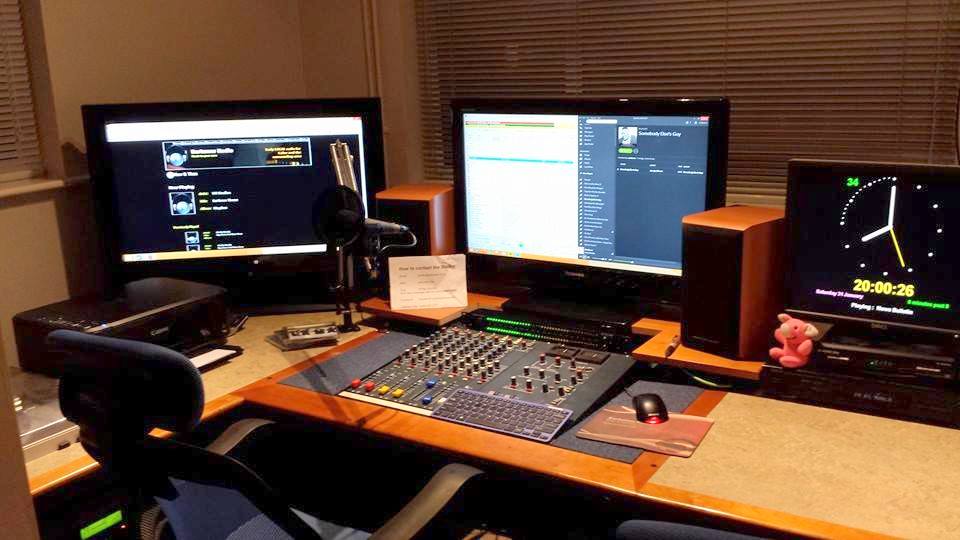 We're looking for a new home! Our heartfelt thanks go to David and Rebecca Leaning @ The White Hart - they generously gave up one of their hotel rooms, as well as putting time, effort and hard cash into Eartunes Radio - but it's time for us to move on and free up their valuable resource. If you think you might be able to help find us a more permanent home, we'd love to hear from you!
Listening to Eartunes couldn't be easier. Just click on the Listen link and you'll reach the "Earplayer" - enabling you to tune in to our live studio output. Apple, Blackberry and Android users can also listen on our FREE App!

Got a favourite song? Visit the Jukebox page and search our library; If we've got it, we'll play it - even if the studio is unmanned!
What our listeners have to say about Eartunes Radio:
"I think that Eartunes is better than my local commercial station!!"
"Bloody good programme, couldn't get away from it!! Even for a smoke!!"
"Listening to the radio in the car to my local crap-mercial station I got blasted with three Michael Jackson tracks and two from Abba!! Thank God, for Eartunes!"
"A great programme, as ever. Always a laugh!!"
"The best station on the net - fantastic!"
Thanks for visiting, and I hope you enjoy YOUR Community Radio station!