This Is Eartunes Radio!
Eartunes Radio is an internet-based Community Radio station serving the residents of Calne in Wiltshire, and the surrounding villages. Our aim is to provide a truly LOCAL service for LOCAL people; a regular "Whats On" guide, local news and weather, and a place for local musicians to air their talent.
The team at Eartunes also provide Public Address and Live Recording services for local bands and venues - click HERE for details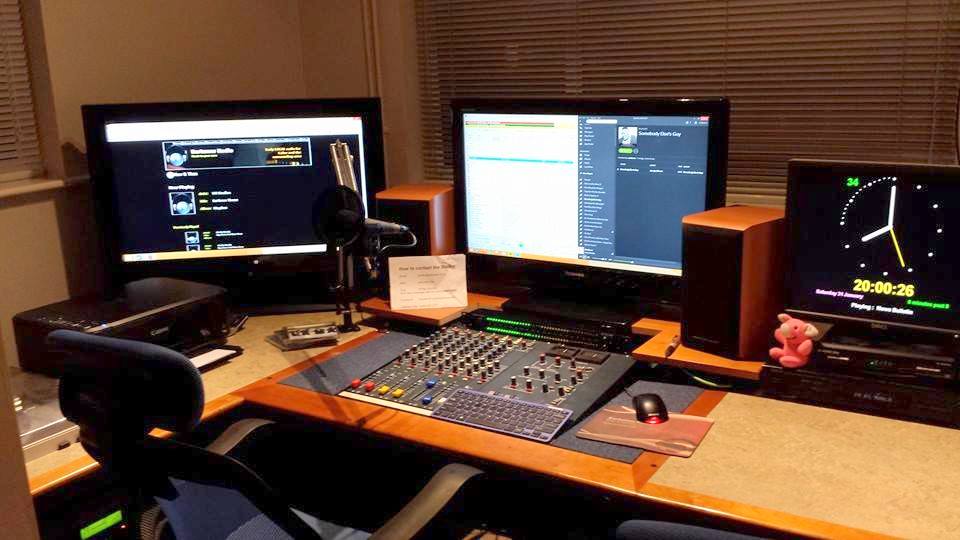 We have a new home! Until recently, our studios were located in The Calne Community Hub, a prime town centre location kindly provided by the Calne Community Area Partnership, which exists to bring everyone together by working on local projects and by helping promote and develop community events. They've grown and we've grown, so now we've relocated. Big Up David and Becky @ The White Hart - they have generously offered us a new home!
Listening to Eartunes couldn't be easier. Just click on the Listen link and you'll reach the "Earplayer" - enabling you to tune in to our live studio output. Apple, Blackberry and Android users can also listen on our FREE App!

Got a favourite song? Visit the Jukebox page and search our library; If we've got it, we'll play it - even if the studio is unmanned!
What our listeners have to say about Eartunes Radio:
"I think that Eartunes is better than my local commercial station!!"
"Bloody good programme, couldn't get away from it!! Even for a smoke!!"
"Listening to the radio in the car to my local crap-mercial station I got blasted with three Michael Jackson tracks and two from Abba!! Thank God, for Eartunes!"
"A great programme, as ever. Always a laugh!!"
"The best station on the net - fantastic!"
Thanks for visiting, and I hope you enjoy YOUR Community Radio station!